Elympics was another great turn out 6 schools taking part in a traditional sports day's event at Wilson road recr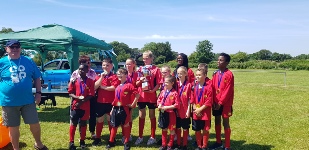 eation field Thursday 4th July 2019.
Six schools took park: Hywel Dda,Trelai, Pencaerau, Windsor Clive,St.Francis and Milbank.
The weather was once again on our side a big thank you to all involved on the day also a big thank you to ACE and Sports Cardiff. And a big thanks to the CO-OP for again sponsoring this event.
Thanks to the Parks department for cutting the grass and allowing us to use the field.
The event was a great success the winners once again were Hywel Dda 7 years unbeaten the head teacher must be so proud to hold the title for 7 years well done Hywel Dda.
Ely United Football Club are delighted to confirm the dates for this year's 2019 summer camp. Last year's was a great success. This year's camp will be led by our qualified UEFA B licence coach Ben Brown.
We are looking forward to welcoming you all to this year's camp; boys and girls are welcome from the age of 5 years old. Camps take place at Wilson road recreation ground top of Archer road Ely 6pm -7pm on the following dates: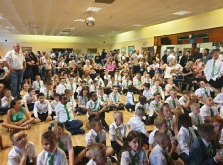 Tuesday 23rd July
Tuesday 30th July
Tuesday 6th August
Tuesday 13th August
Tuesday 20th August
For more information on our Football club please find us on Facebook: Ely United Football Club.
Many thanks
Lynda
Club Secretary